Monroe Avenue seen from Cobbs Hill
---
Views in the town of Brighton
---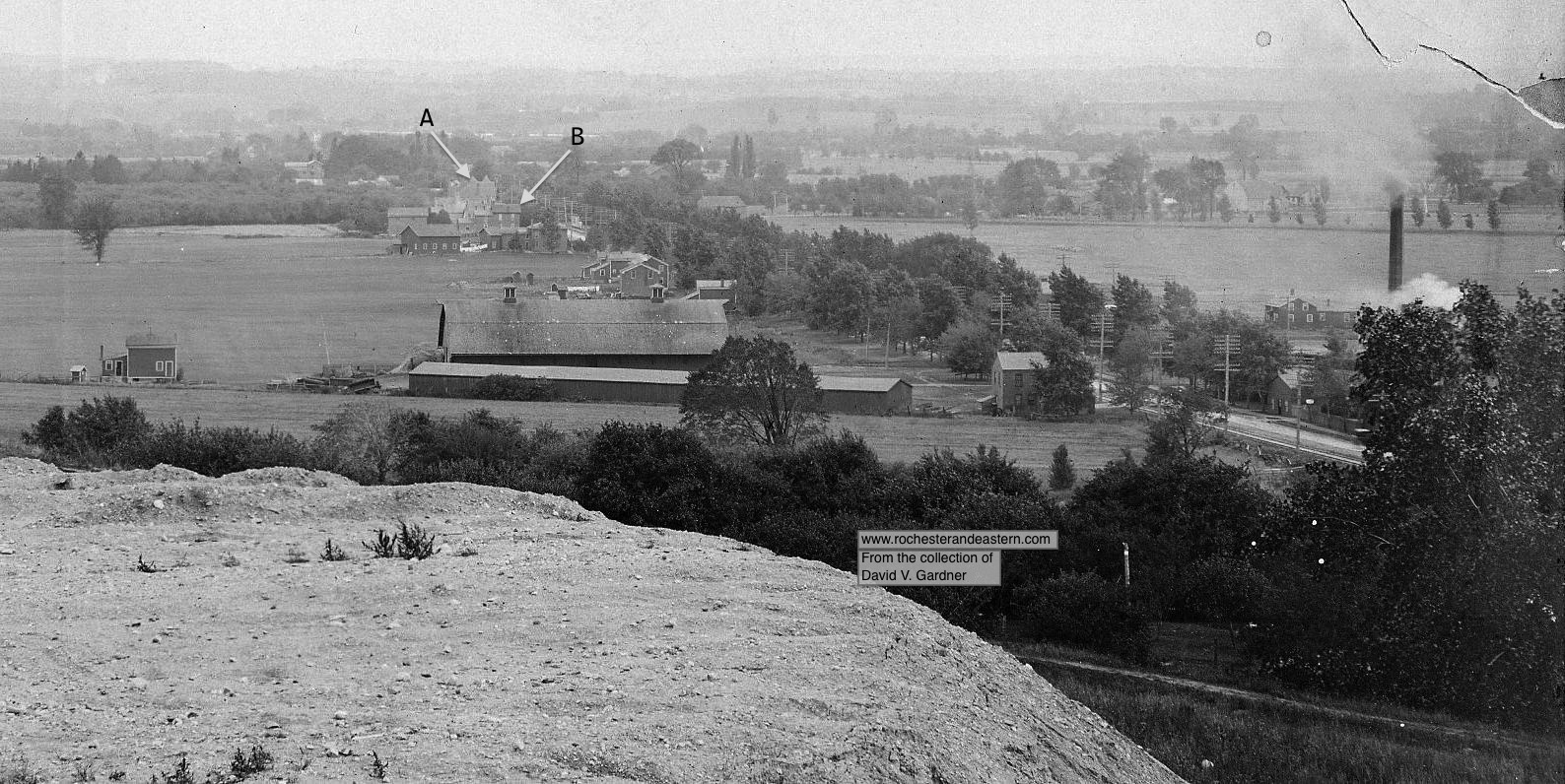 The Cobbs Hill reservoir was under construction when this picture was taken.
The buildings in the foreground belonged to the Rochester Brick & Tile Company.
"A" was the Sheehan Hotel. "B" is today(2015) the 12 Corners Apothecary.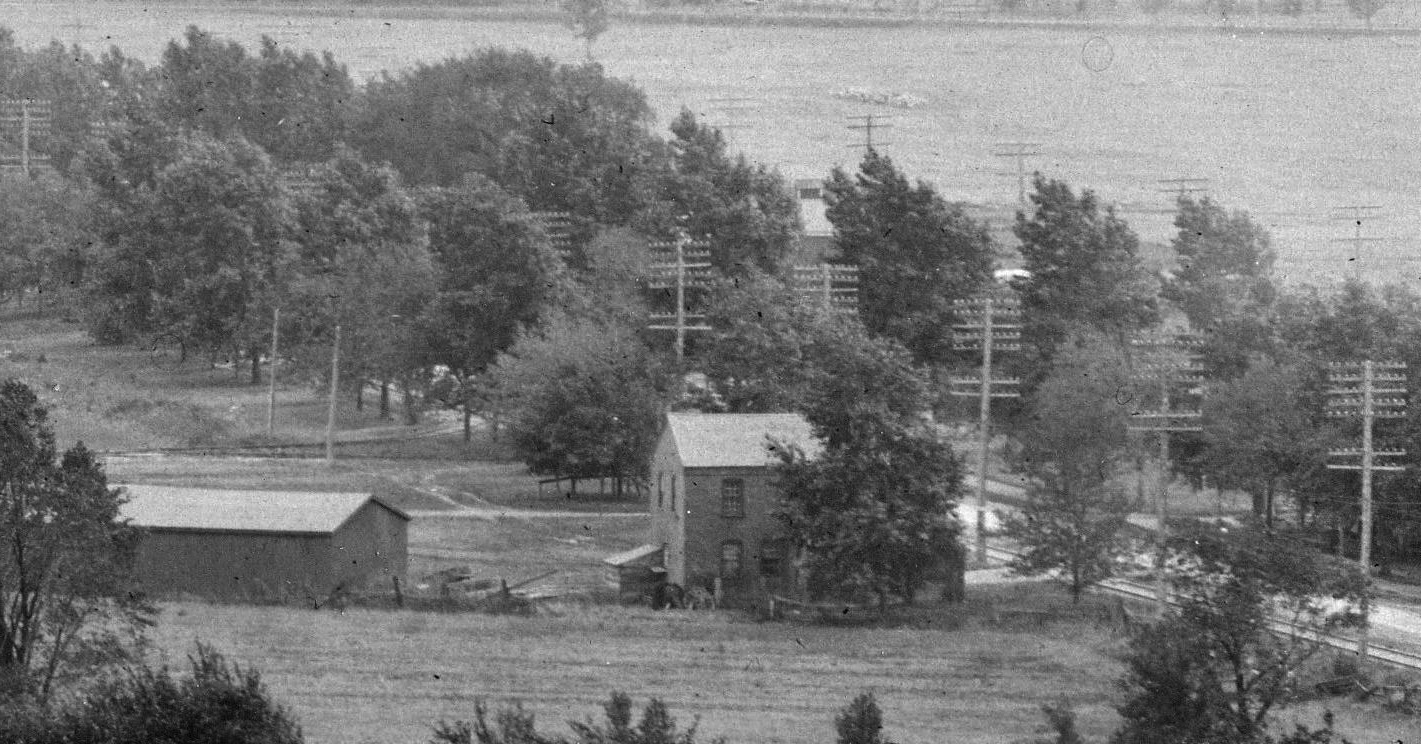 The tracks above the low building on the left were part of the Brickyard 'Y'.

---
Views in the town of Brighton
---