Monroe Avenue at Highland Avenue - circa March, 1908
---
Views in the town of Brighton
---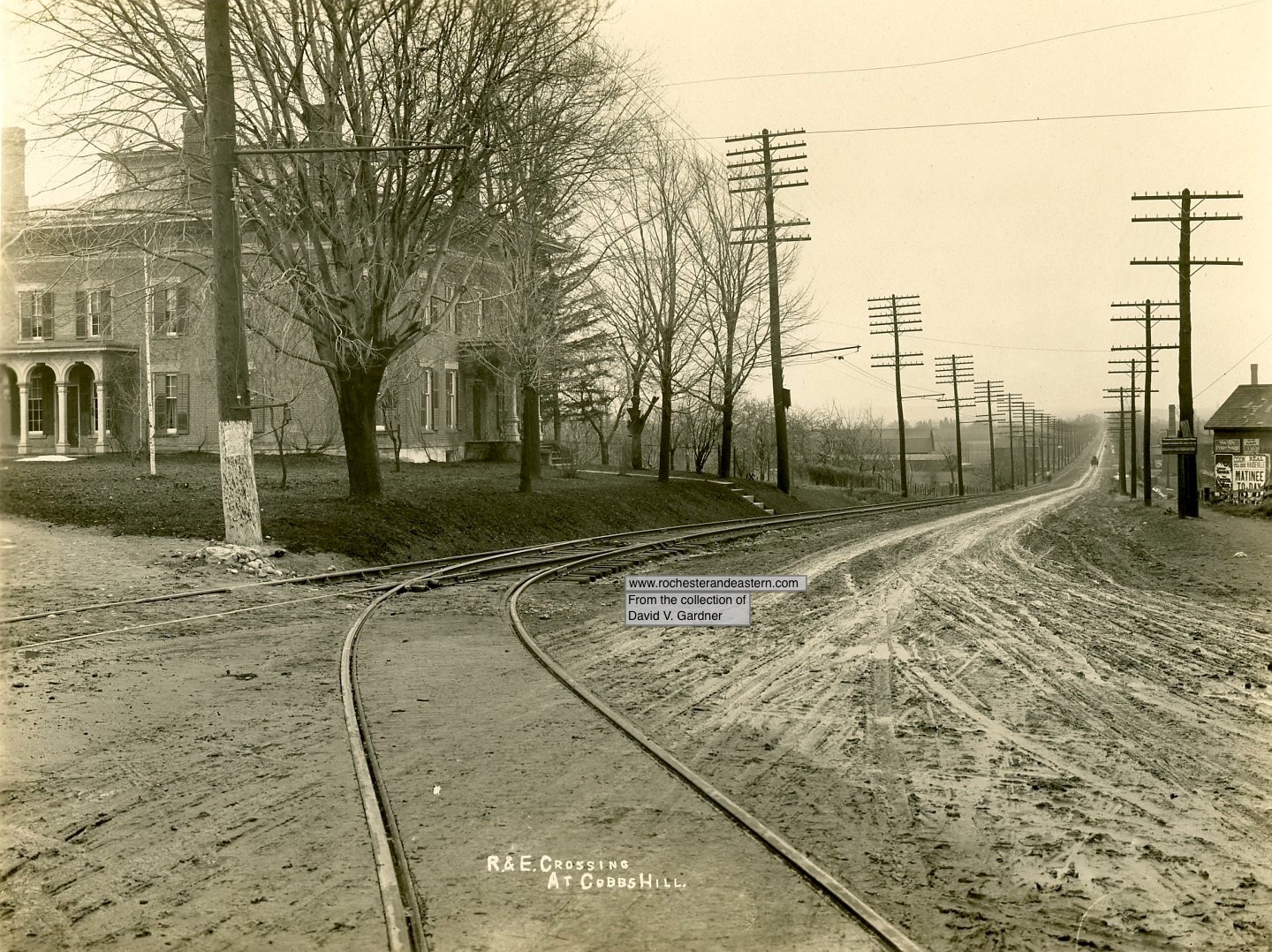 Looking towards 12 Corners. This is the beginning of the R&E's right of way. The house on the left belonged to the Cobb family.
The buildings and smoke stacks at the bottom of the hill belonged to the Rochester Brick and Tile Company.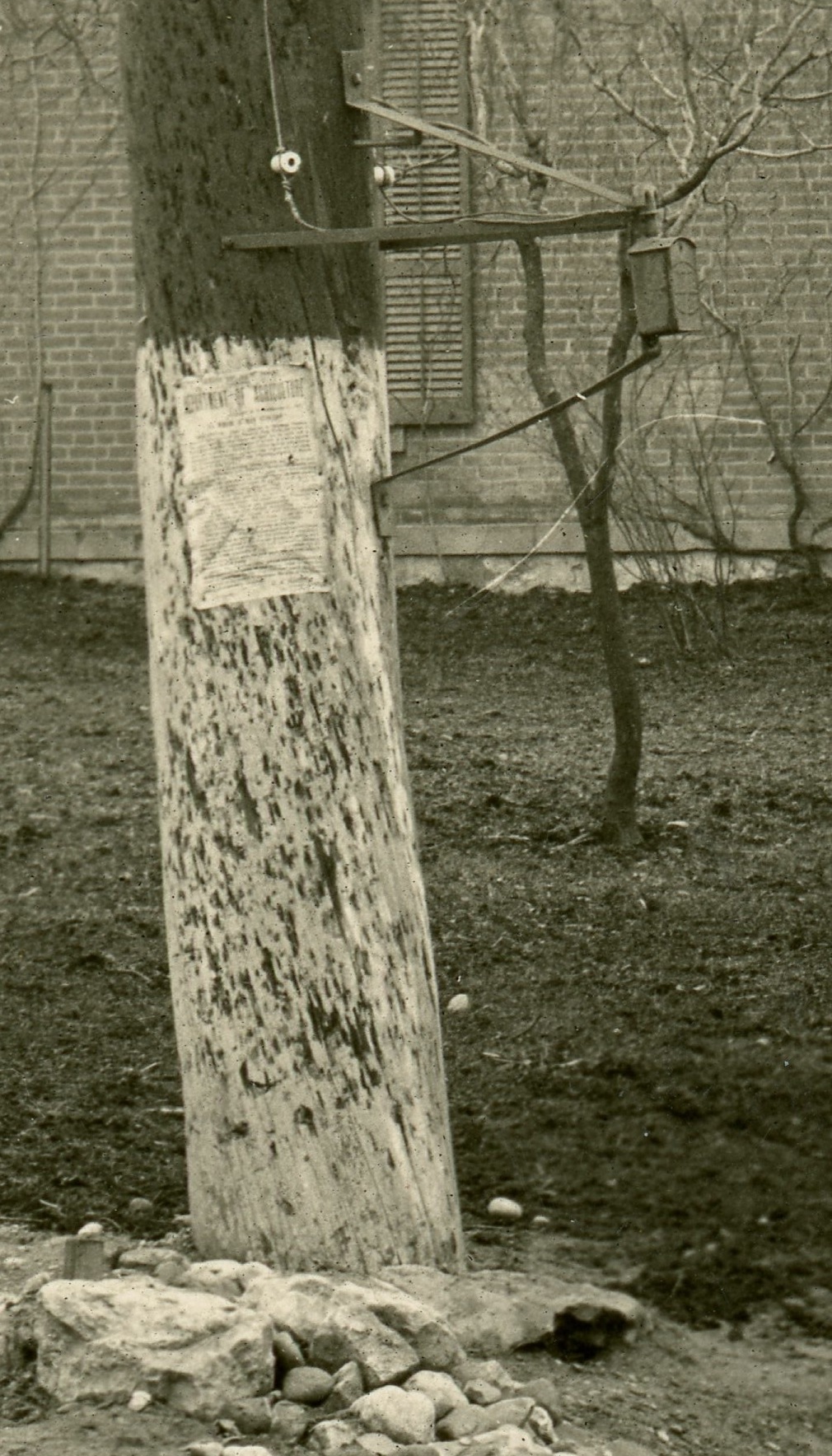 The small box mounted on the pole with the white base was a telephone connection. This allowed the motorman to plug in
a portable telephone and talk to the dispatcher.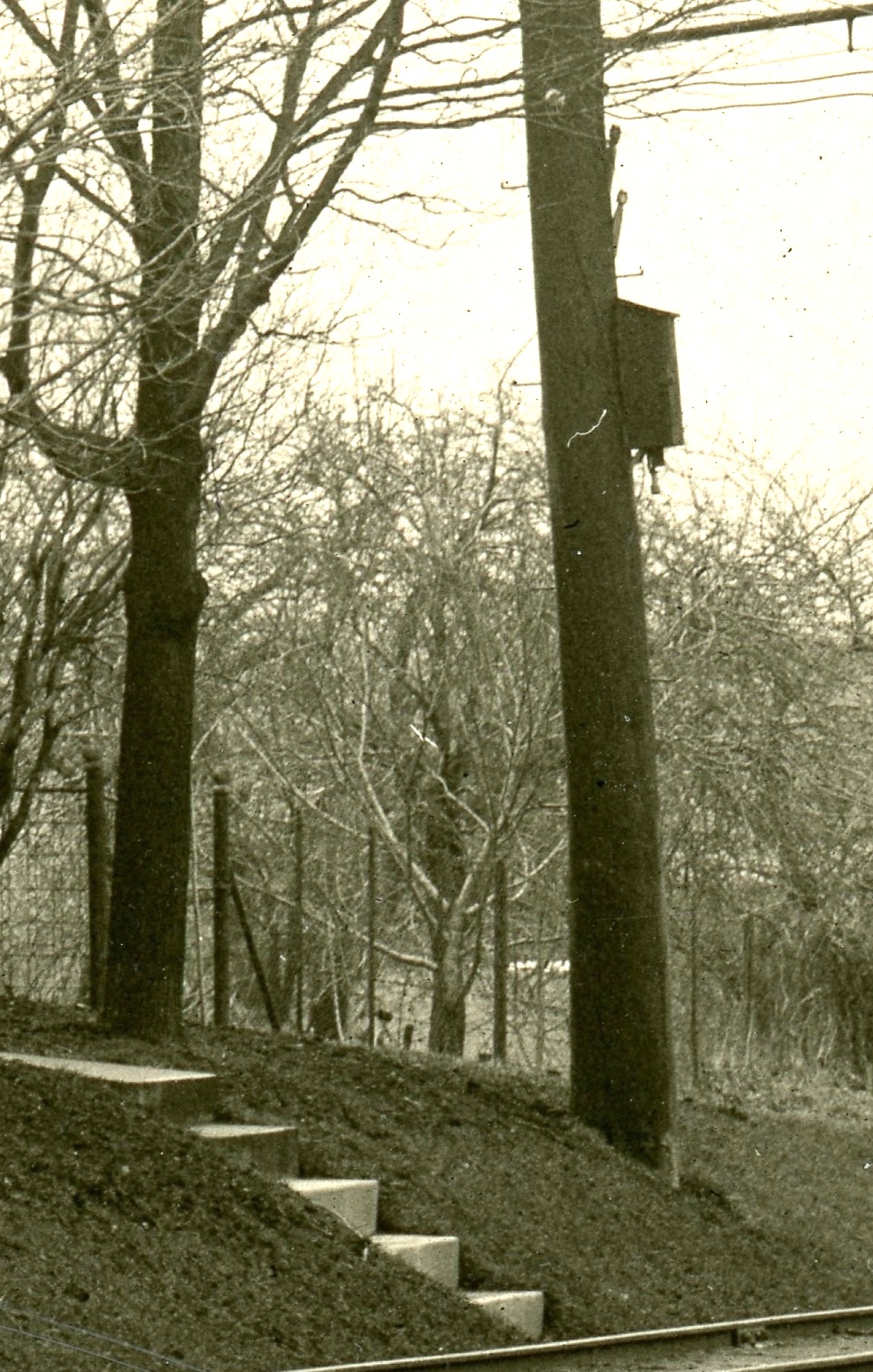 The box on the pole next to the steps contained a disconnect switch that was used to turn off the
power in the overhead wire when not needed. This box is on display at the New York Museum of Transportation.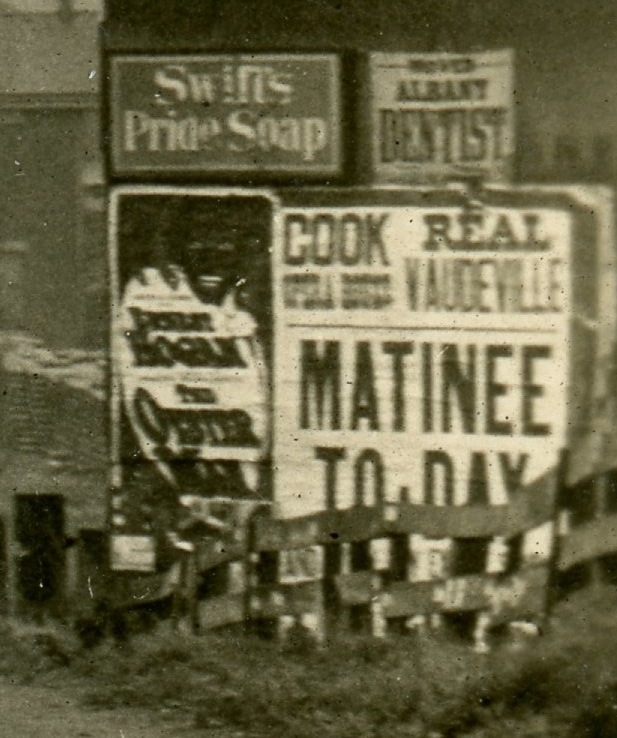 The Cook Opera House sign is advertising 'The Oyster Man' starring Ernest Hogan. He prepared this musical
in 1907 but fell ill with tuberculosis and collapsed during a performance. The troupe was dissolved when
he withdrew in March 1908, and Hogan died the next year.

---
Views in the town of Brighton
---